---
TWP-10251860
---
Recommended for ages 3 years and above
Materials: Plastic
Measures approximately L14.5 x H18 inch
Keeps your kid's back in neutral position to encourage proper posture to alleviate back pain
Contoured seat ensures a minimum pressure on kid's legs during prolonged seated periods
Designed without sharp edges to provide superior comfort to your kid
Perfect chairs forindoor and outdoor
Great gift for kids
Stackable Plastic Kiddie Chair (Pink) for Kids
Keeps your kid's back in neutral position to encourage proper posture to alleviate back pain. Contoured seat ensures a minimum pressure on kid's legs during prolonged seated periods. Designed without sharp edges to provide superior comfort to your kid. Perfect chairs forindoor and outdoor.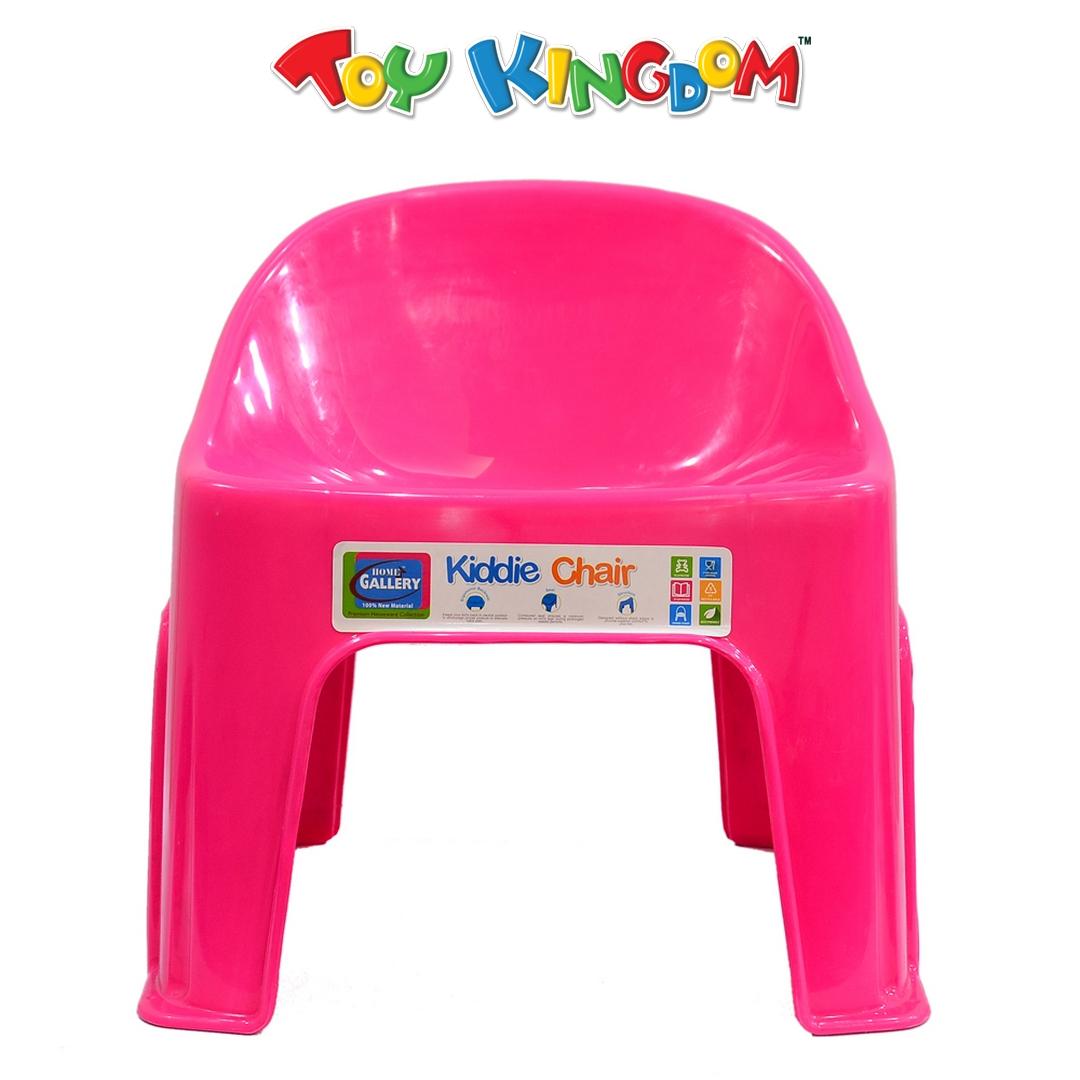 ---
Note: The availability of our items varies per store. To order this item and check out our promotions, chat with us on The SM Store FB Messenger. Please note, prices are subject to change without prior notice.
---
HOW TO ORDER
CHAT US UP ON MESSENGER OR CALL #143sm
order via facebook messenger
Tap the messenger icon at the bottom of the screen.
talk to a personal shopper
Enjoy a more personalized shopping experience.
NEXT-DAY DELIVERY
Order today and have your items delivered tomorrow!
Over 30,000 products
Browse over 30,000 items available in The SM Store branches nationwide!
ORDER VIA MESSENGER
Tap the messenger icon and chat with a Call To Deliver agent to order.